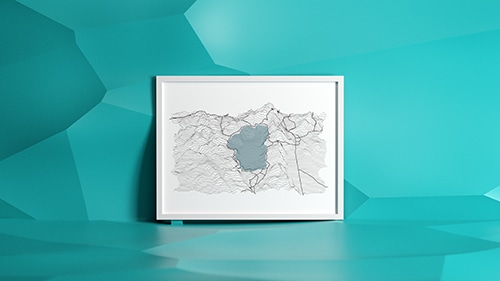 In December 2017, after several months of work, I was almost ready to share the results of my latest project. I'd been trying to create an illustration of Lake Tahoe using the 3D program Blender, and finally had something I thought was worth writing about.
Before I could do that though, I wanted to be sure the illustration would be seen in its best light, so I planned to print it, frame it, and photograph it. I was halfway to buying a plotter for the project when I realised I could save myself some money and build a CGI picture frame and photo studio right there inside Blender. So, I did.
Figure 1 shows where I started. The studio had a piece of card leaning against a wall, a light off to the right, and a camera straight in front.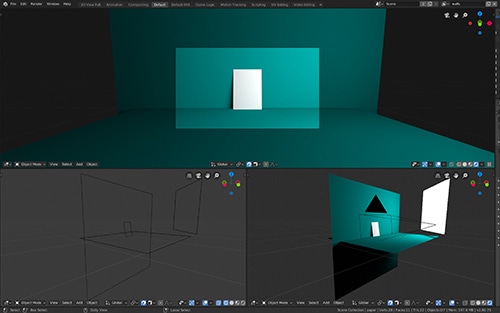 I began rendering tests, trying out various textures and colors for the background (Figures 2–6).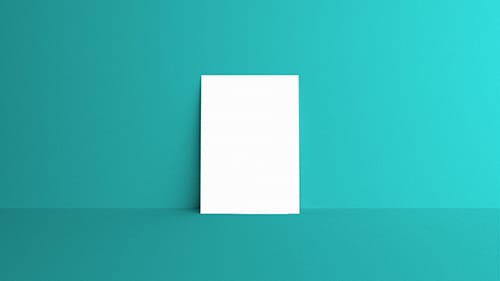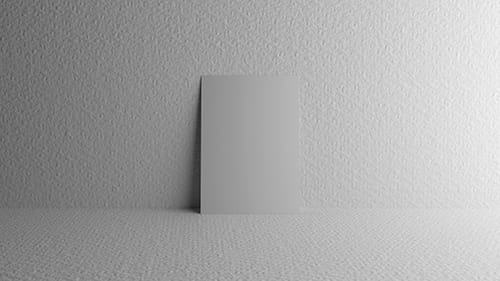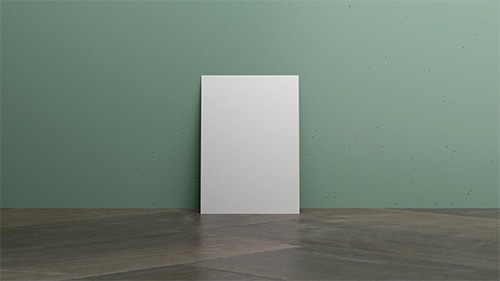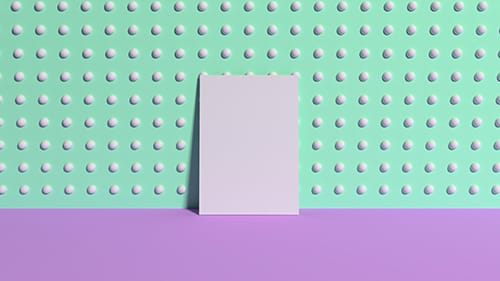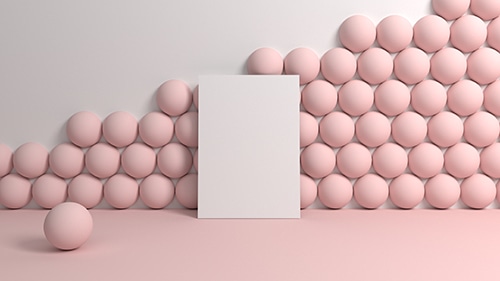 I rather liked the direction that Figure 6 was taking me, so I moved the camera back a bit and upgraded the card to a picture frame (Figure 7).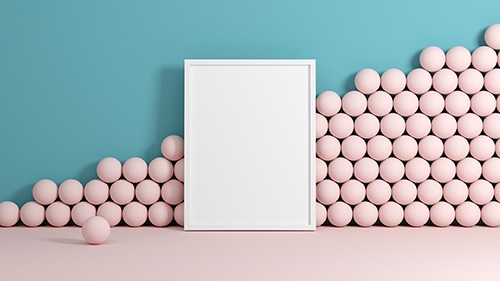 Then I added in my Lake Tahoe illustration and started adjusting the lighting and materials in the scene (Figures 8–11).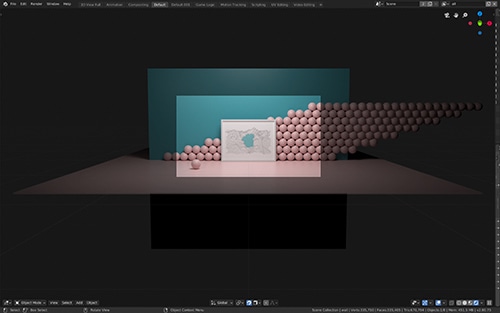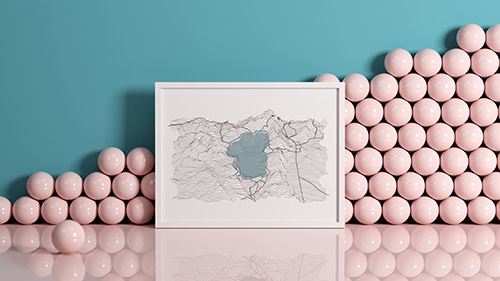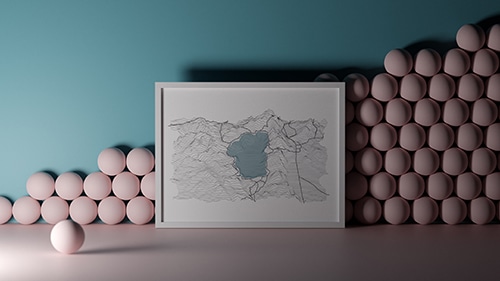 Everything felt nicely balanced in Figure 11, so I marked that as done and moved on to try one last idea.
In Figures 12 and 13 I used a Voronoi texture as a displacement map to shape the floor and walls. The result felt futuristic and sculptural, and was clean enough to work well with the picture frame.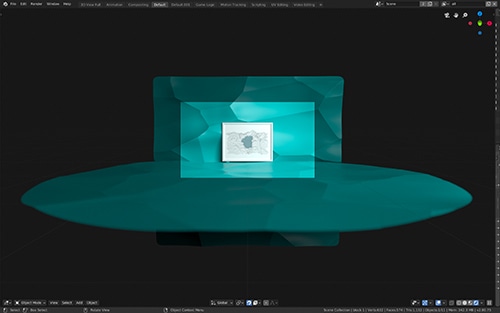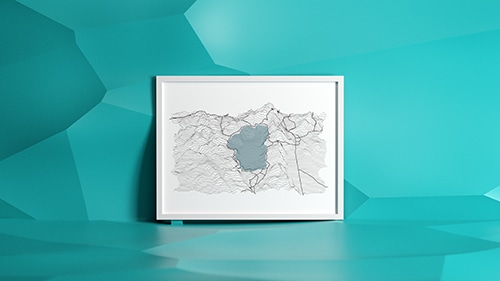 And that's where I left it.
I still have work to do on the Lake Tahoe illustration, and there's a lot more I could do with building little scenes for my photo studio, but I'm pleased with where I got to on my first attempt.