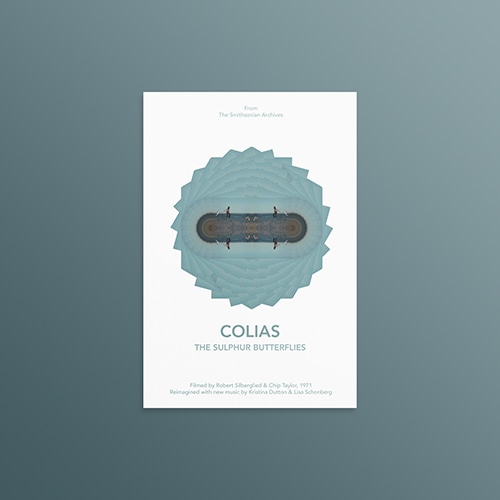 In 1971 lepidopterists Bob Silberglied and Chip Taylor used a 16mm film camera to document their field research in southwestern Arizona. After Silberglied's untimely death their footage sat untouched in the Smithsonian Institution Archives for nearly fifty years.
The films were recently uncovered and digitized, thanks to sponsorship from Dr. Arnaud Martin and The National Science Foundation. Two artists, Kristina Dutton and Lisa Schonberg, were then asked to re-edit the footage and compose a score to accompany the work.
Since Kristina is my wife, and I'm the only designer she knows, she asked me to make a poster for the film's premier at the Imagine Science Film Festival.
For the sake of simplicity I wanted the poster to use imagery from the film itself. I scrubbed through the footage and pulled out 20 frames that might have been interesting enough to work with.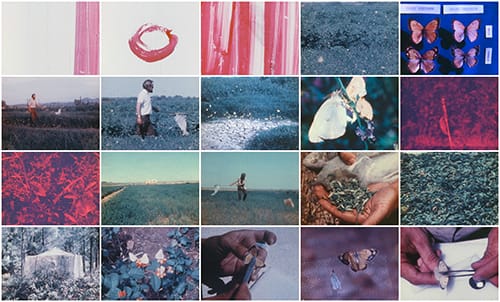 In the end this is the only one that stood out — a strip of sky, a strip of grass, and a man swiping his butterfly net in the middle.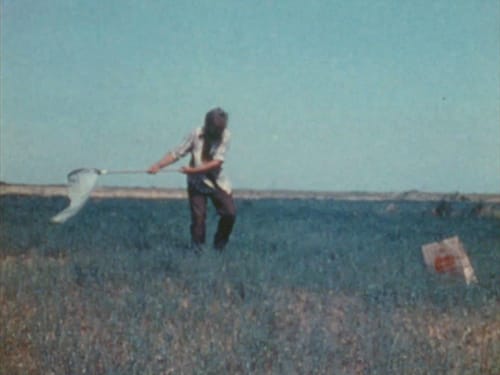 I took that image and layered multiple versions of it to create a kind of little planet effect. I kept the layering obvious as a small nod towards the layering of scales and wings seen in butterflies.
And here's the finished poster again. Everyone was pretty happy with it, which was a relief.